We've earned the ISO-22000 Certification!
25 Jan '23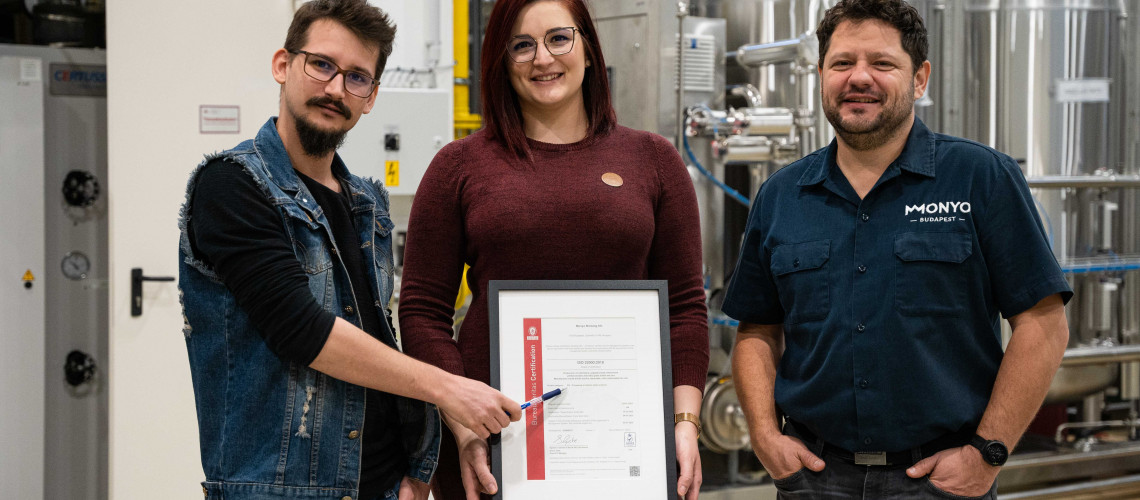 Posted By
0 Comments
2002 Views
"I am working in a french medication factory, and i wouldn't to eat from the floor in our place, but I'd do that in yours." - said one of our guests at last week's brewery tour, and that's how we could define what this certification means in a nutshell for us.
The ISO-22000:2018 certification is a globally authorized overall hygienic regulation, what includes every technological procedure affecting the quality and safety of all end-product.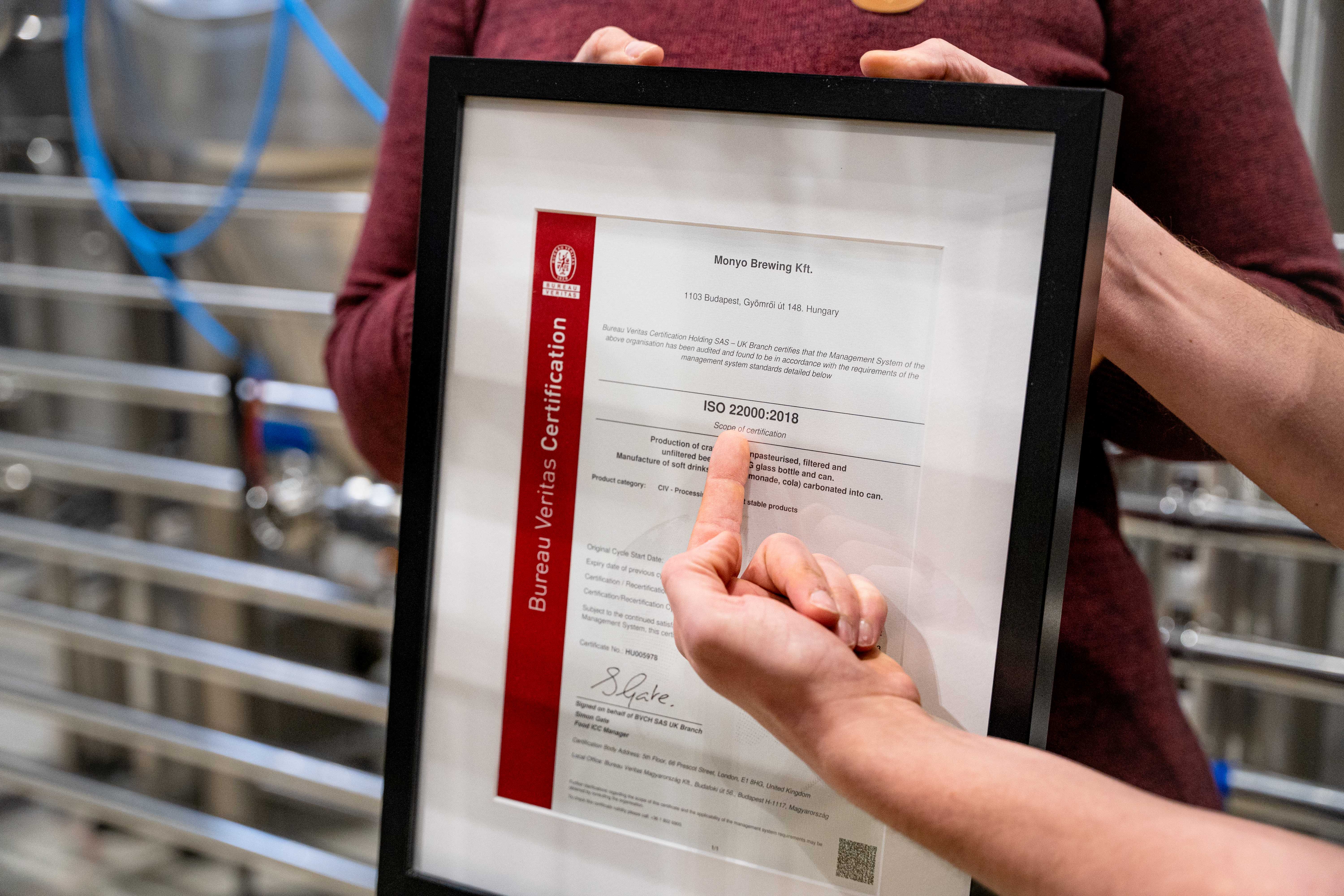 As far as we know, MONYO Brewing Co. is the first Hungarian brewery, who could achieve this certification. However, why is this piece of paper so essential for us, and also for our customers?
- It takes us closer to a system-level state of mind
- it's keeping the product quality at a high-end standard
- the certificate also increases the trust of our customers
- it helps us in expending our problem-solving abilities in the factory and out of it too
- the whole production proccess is becoming more perspicious
Our brewing factory was prepared for the monitoring test by Dávid Schüszler (head of production) and Tímea Krámos-Magyar (quality standards consultant). Many, many thanks and hugs to you guys!