"I am one of those at the company who has worked at both in the brewery and the office." - interview with Balázs Kelemen
25 Apr '21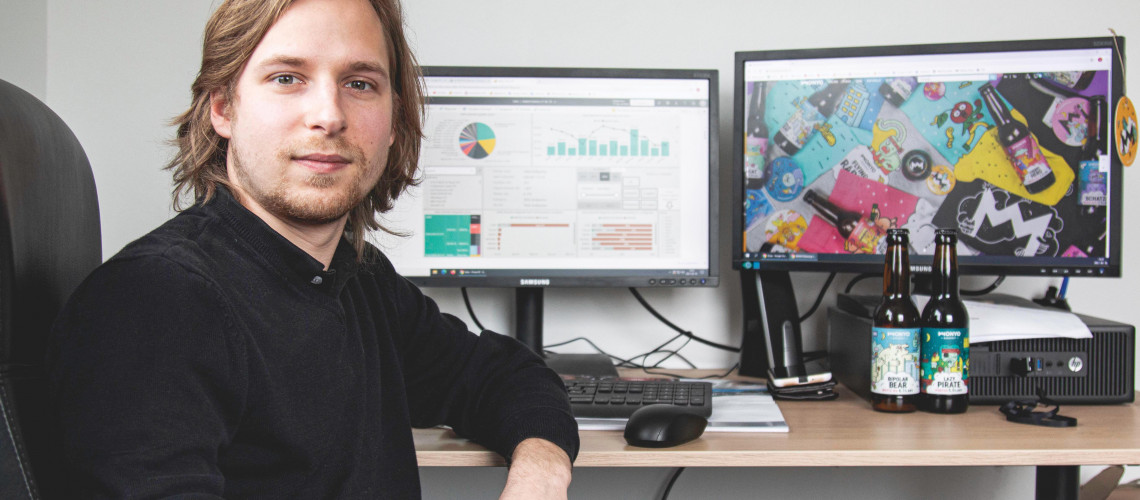 Posted By
0 Comments
3562 Views
News
Our next interview subject is Balázs Kelemen, the financial manager of MONYO. Balázs has been working with the team for a long time and became a manager from a trainee over the years. We are very proud of him, although he is still a little angry with us, for the video "A brewery is born - part 2., but we hope we'll get on well one day. (All right, this is just a joke.)

Ready for the first question?
How did you find the craft scene and get into the MONYO crew?

I've been a university student of agribusiness engineering, when my brother introduced me to craft beers. I was flabbergasted by what these products represented in value, so I jumped right in this subculture and started brewing my own beer with a friend of mine, and I've decided to write my thesis on this subject as well. It wasn't long before that, that I read that brewing was going on again in one of my favorite buildings in Pest, which was once a brewery. I applied, I was hired, I almost immediately fell in love with the atmosphere, the community and the smell of hops so I've been here since the summer of 2017.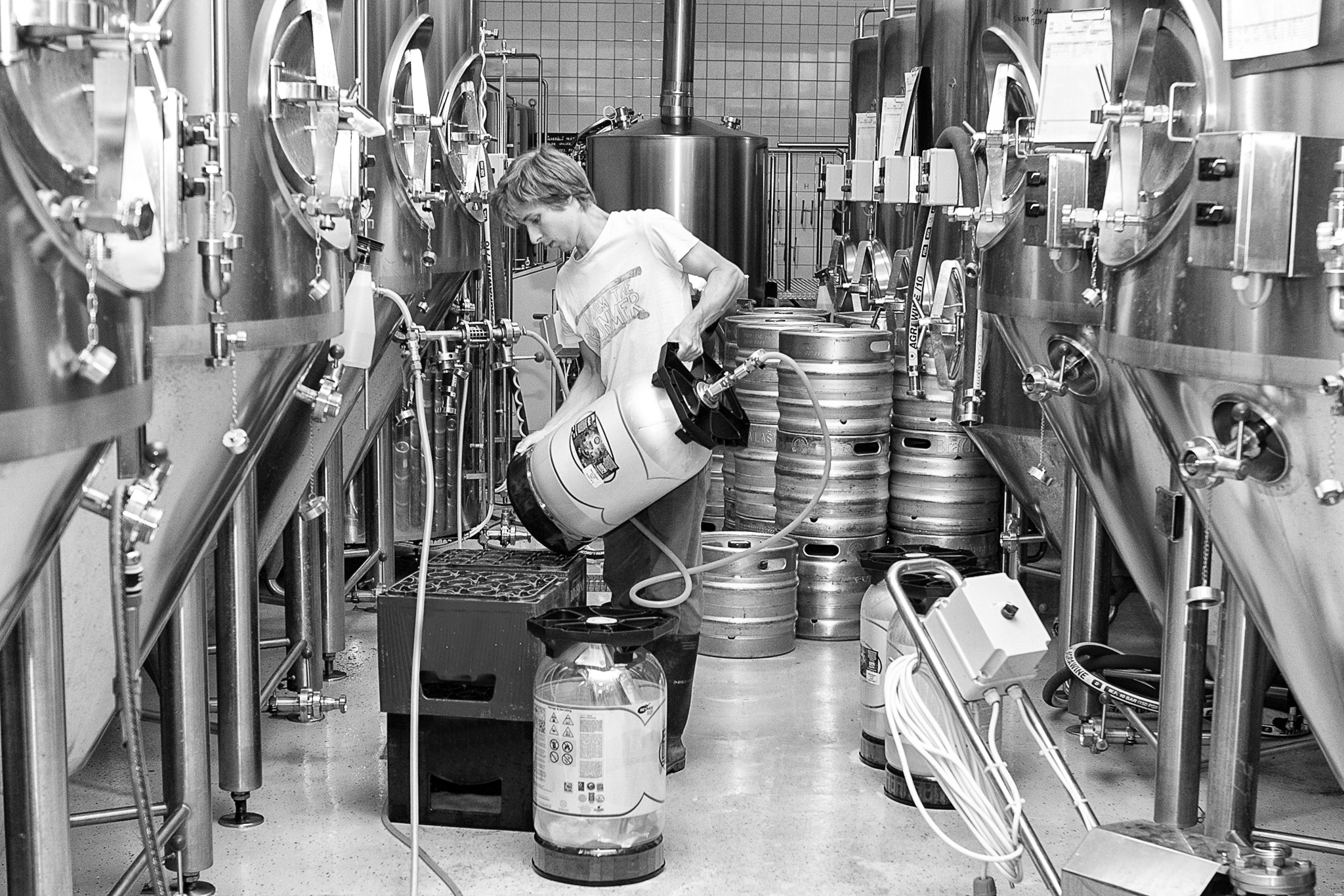 What is your job now?

I am one of those at the company who has worked at both in the brewery and the office, as I started as an intern next to the bottling system where I filled thousands of bottles with my colleagues. I spent about two years in the brewery, and in the meantime I became more and more involved in financial tasks, which Anti also pushed me towards, because at that time the company did not have a financial manager. Today, I make sure that Monyo is financially transparent to both management and owners, and that financial aspects are taken into consideration in the decision making process, and also that day-to-day operations are economically stable. That's it, in a nutshell.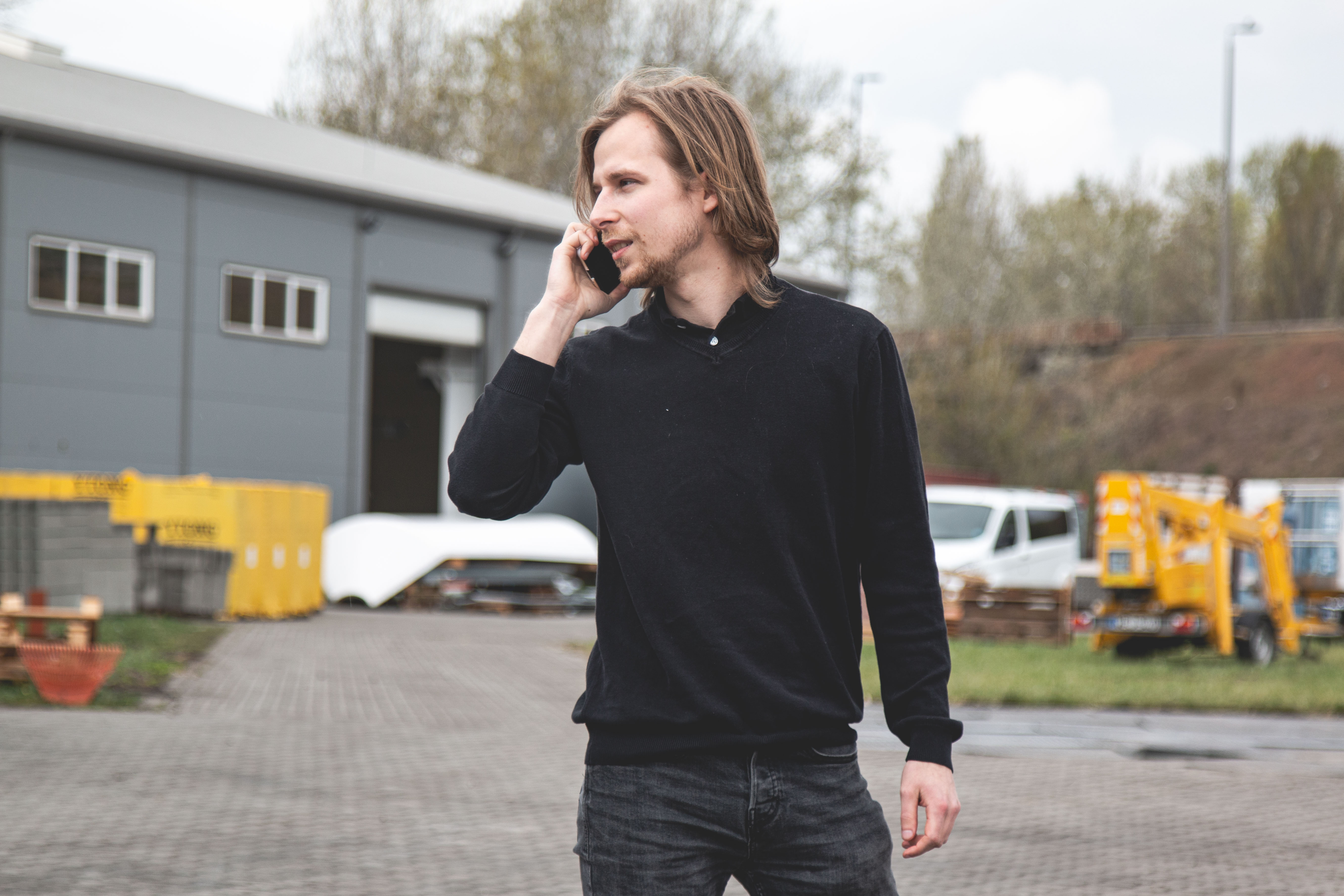 Which is your favourite pub and MONYO beer?

I have two favorite pubs, one of them is Monyo Tap House because it has some unique charm that makes it special, and let's not forget that this is the place, where the whole Monyo story started. The other one is "Élesztő" where I had my first craft beer. We've been there many times with my friends, and in general, I love the neighborhood. From the core range, my favorite is Sour Rise, but Flying Rabbit and Bipolar Bear are also close to me. In terms of limited, one-offs, Strawberry Steve, Afterparty, Exotic Post Traumatic, One-Handed Stuntman and Deep Pit are the beers I won't ever forget.

Which concert are you planning to attend at MONYO Land and why?

Fran Palermo, Ivan and the Parazol, Ricsárdgír, Belga for sure, but I have a strong feeling that I'll go to most of the concerts, mainly because the venue is at the same premises, so I'll be there anyway... The second half of the question is stupid: D.