Inside look at MONYO's product pyramid
06 Jul '21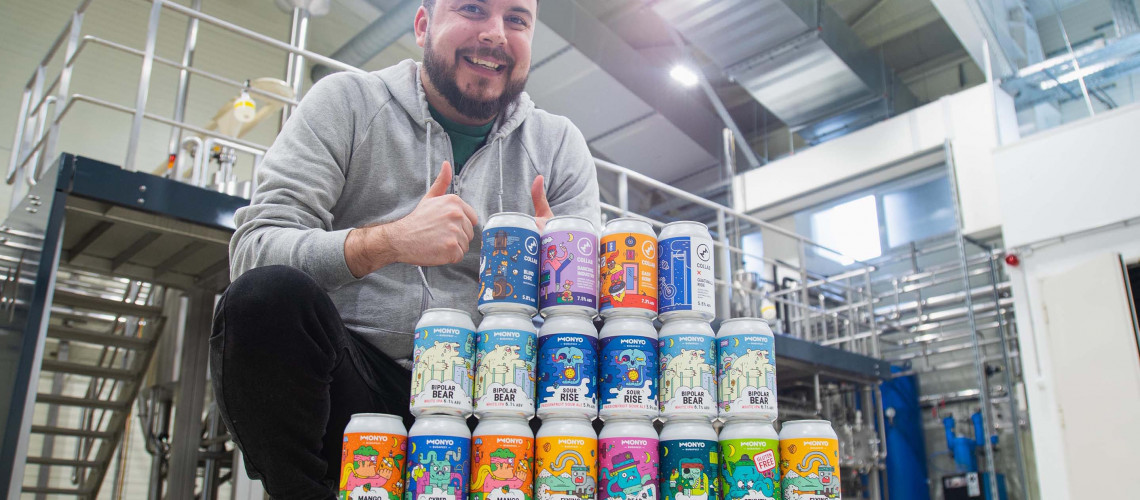 Posted By
0 Comments
163 Views
News
Dear craft and MONYO enthuisasts! As we have settled by now in our new facility, and introduced two new series, we'd love to inform you about this year's product pyramid, jazzed up with some images.
Core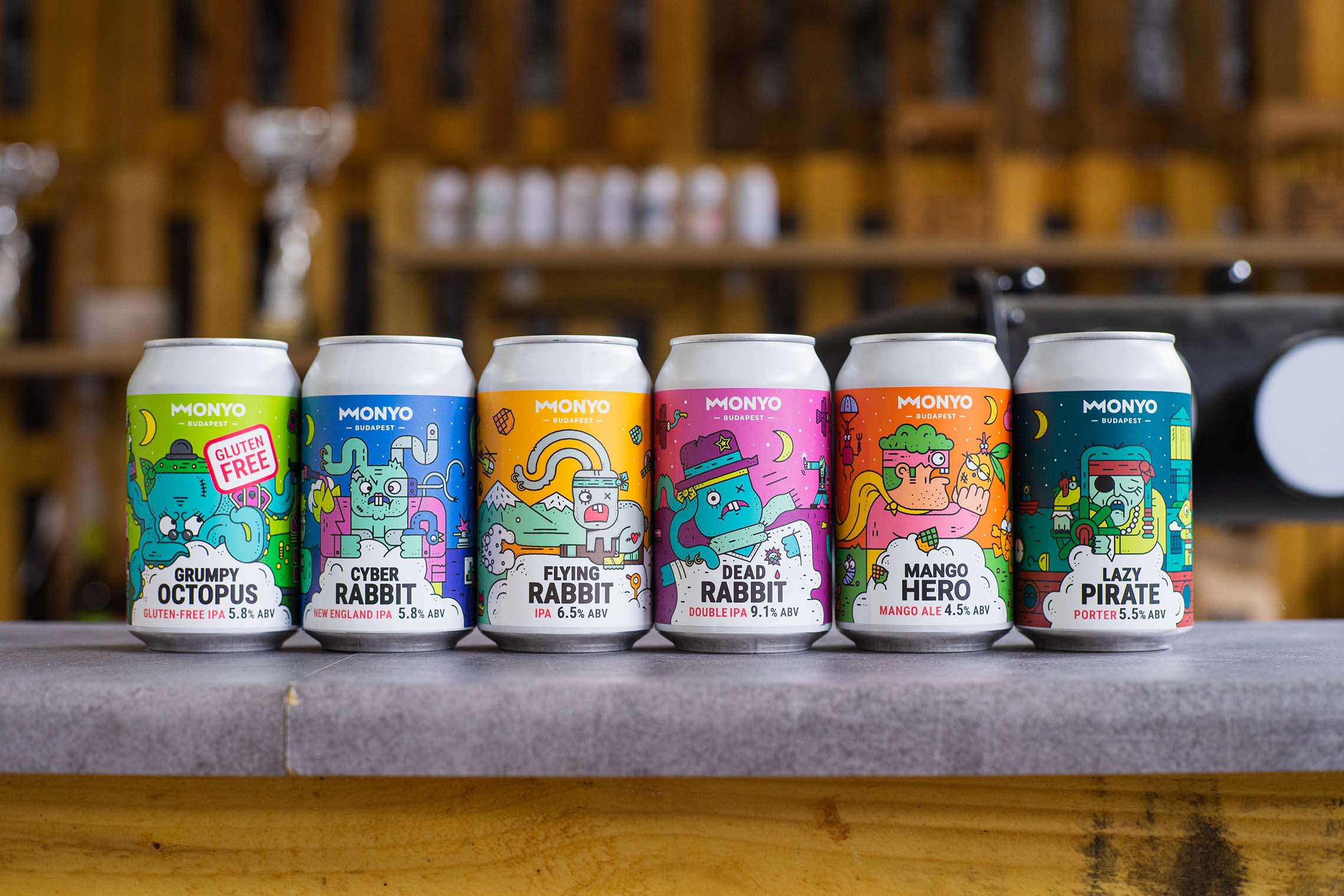 Core has been narrowed last year to focus more on the highlighted items.
Dead Rabbit (DIPA): despite it's higher ABV, that is your favourite one. Classic double IPA with the outburst of hop aromas. Most selling and exportable item.
Grumpy Octopus (Gluten-Free IPA): no loss in taste, everything is the same minus the gluten. West Coast style with Colombus, Cascade, Centennial, Mosaic hops.
Mango Hero (Mango Ale): mango is the new cherry. it's mindblowing! That's it.
Cyber Rabbit (NEIPA): an easy to drink neipa with 5,8 ABV.
Flying Rabbit (IPA): Hungarian craft revolution's flagship item
Lazy Pirate (Porter): for all time, if you prefer brown.
Seasonal Core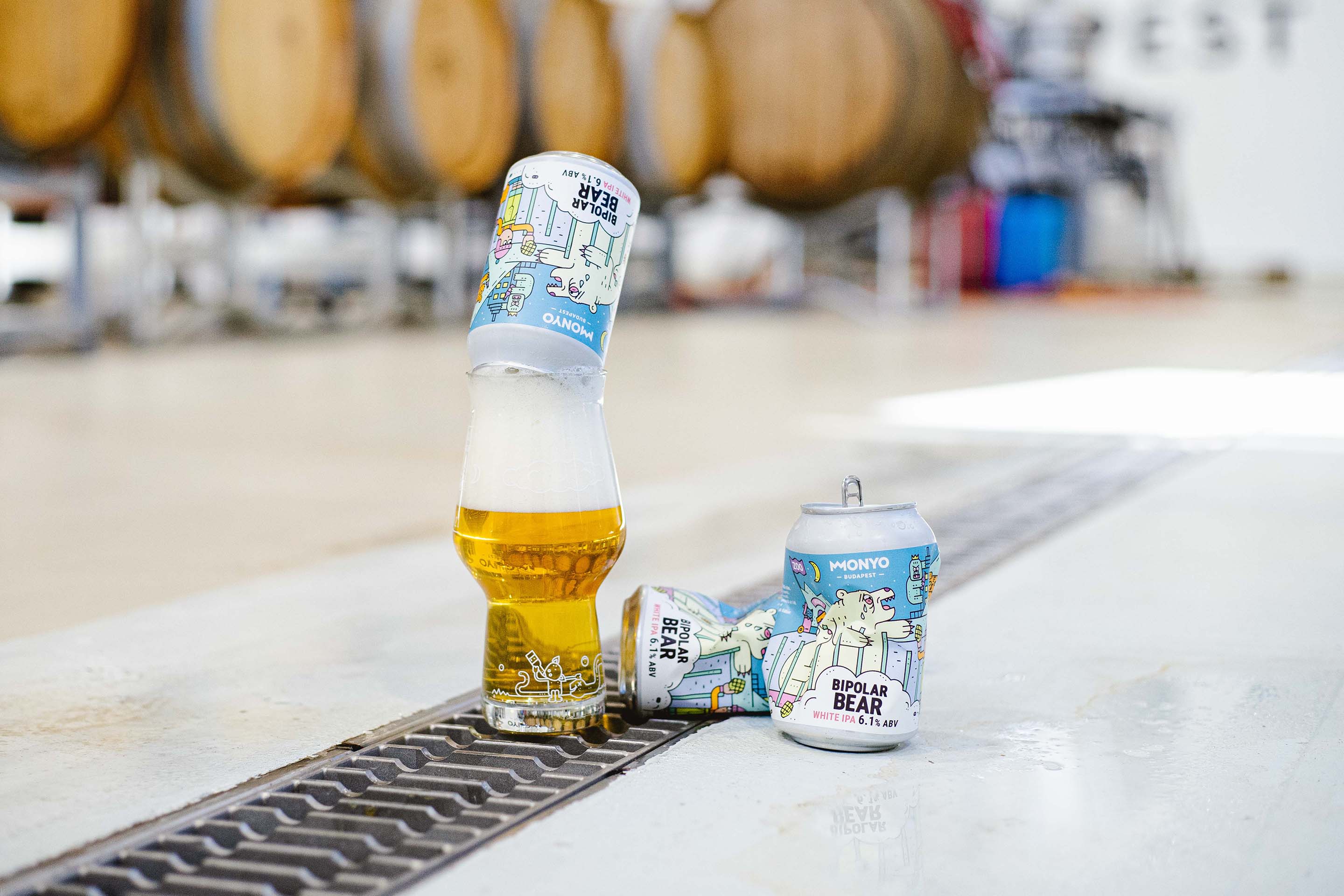 4 beers for three months to fit the taste to the season. Bipolar Bear is running out at 30th of May, and well-known Sour Rise hits the scene at early June is can 0.33l. For the autumn season we started to develop our late Radical's hit Magic always comes with a price, grape ale with a redesigned recipe, called Sleepy Fox. And also being developed winter's Russian Imperial stout named Naked Penguin.
Party Animal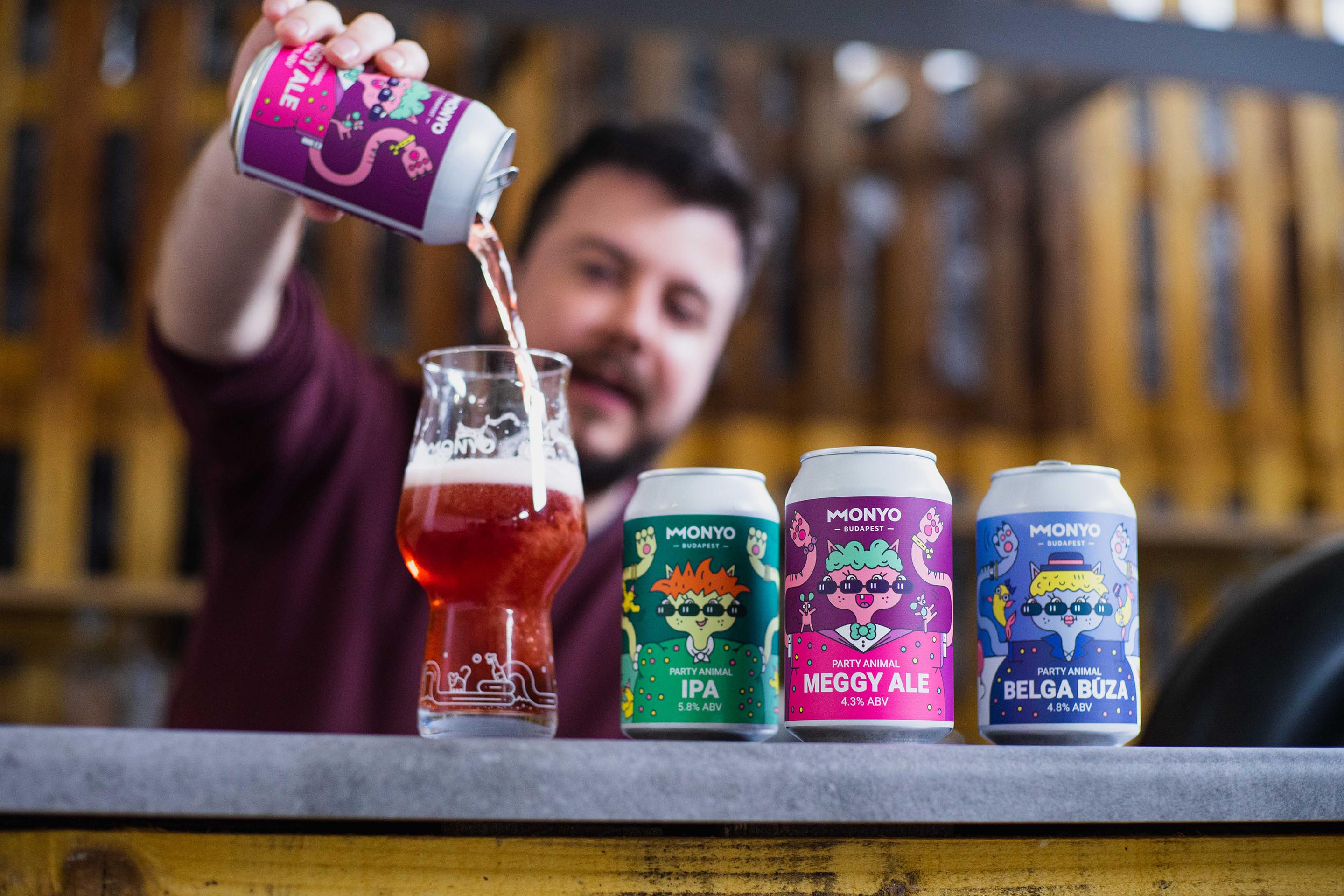 Since hipermarkets sells our beers the most, we decided to create a hyper core and festival series named party animal, easy to drink beers on budget. Three items are in the hyper range:
with the usual design.
Collab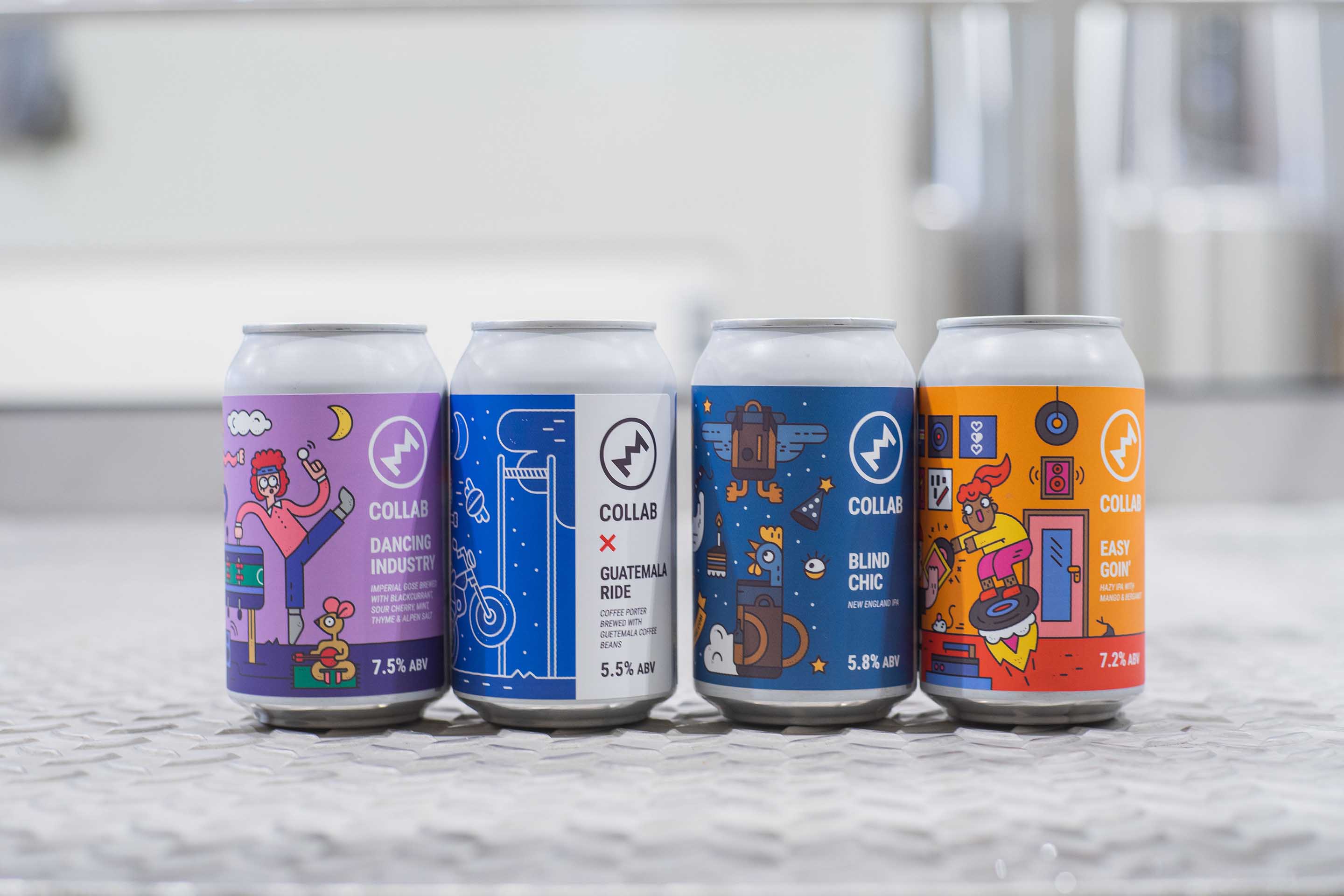 From time to time we relase one-offs made in collaboration with the participants of the European craft scene. Latest release is Easy Goin' bergamot and mango infused hazy IPA made in collaboration with Alebrowar. Look at that label! What albums do you recognize?
Hungarian Terroir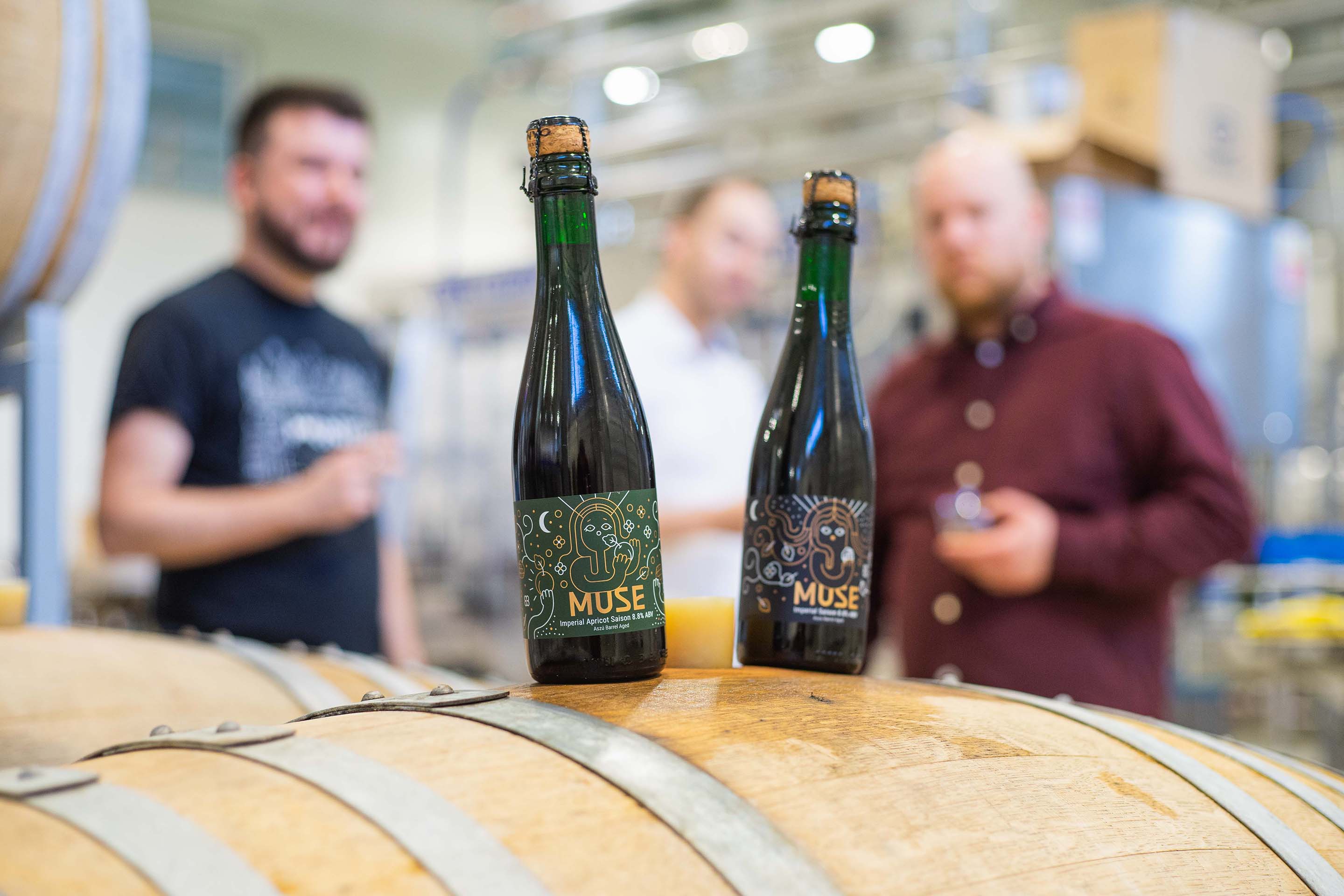 The extra premium category started in 2017. The idea to make it was in a huge Hungarian Wine show. Latest release was made with Vida Winery, the grape we used was Kékfrankos. The best we have made so far is 7- Kings and Queens, Tokaji Aszú pomace and juice infused Flander Red. Caroline Gilby's words:
Packaging and labels are very appealing and classy.
Hungarian Terroir - Szekszárd Hungarian Grape Ale 2020: quite fruity, rhubarb and red fruit notes with a bit of sourness making it refreshing. It's like a belgian fruit Kriek in style
MONYO x Four Seasons - Muse: Taste the hint of honey and sultana from the barrel ageing and lots of complexity.
7 - Kings and Queens: Aromas are wild and funky with depth and complex flavours.
Non-acoholic craft drinks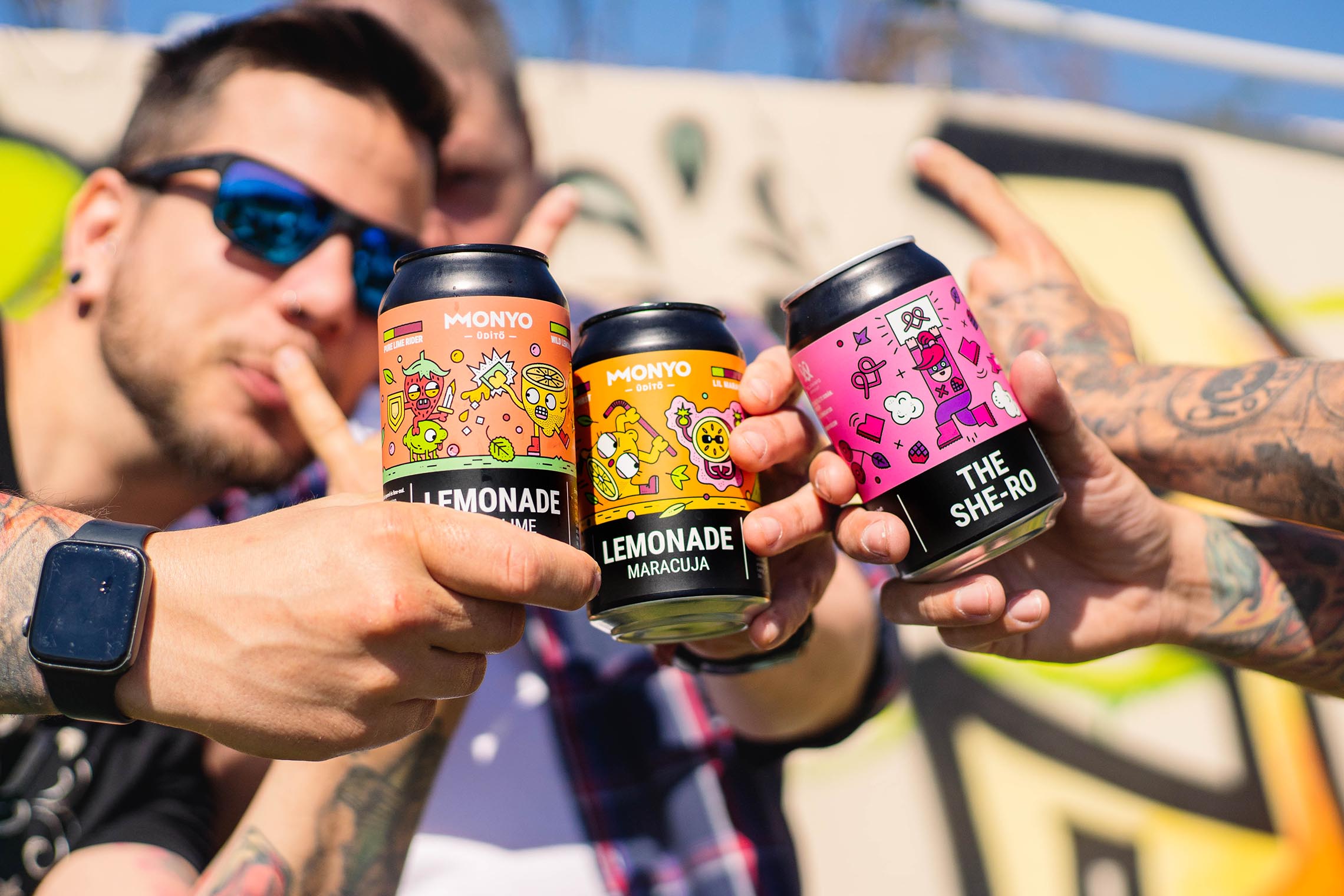 In our soft drink series, we also kept the brand-specific image elements, the packaging follows our identity, looking at the product, it seems that it is a true MONYO product. In addition to the usual MONYO style and graphics, what sets it apart from our beers is that it being filled into a black can rather than white. Features of this series are: ABV free; made with real fruit juice; gluten, lactose and food coloring-free; unique tastes; 100% recyclable.
Tastes: maracuja; strawberry-lime; pear-ginger. Conception and executiona made by: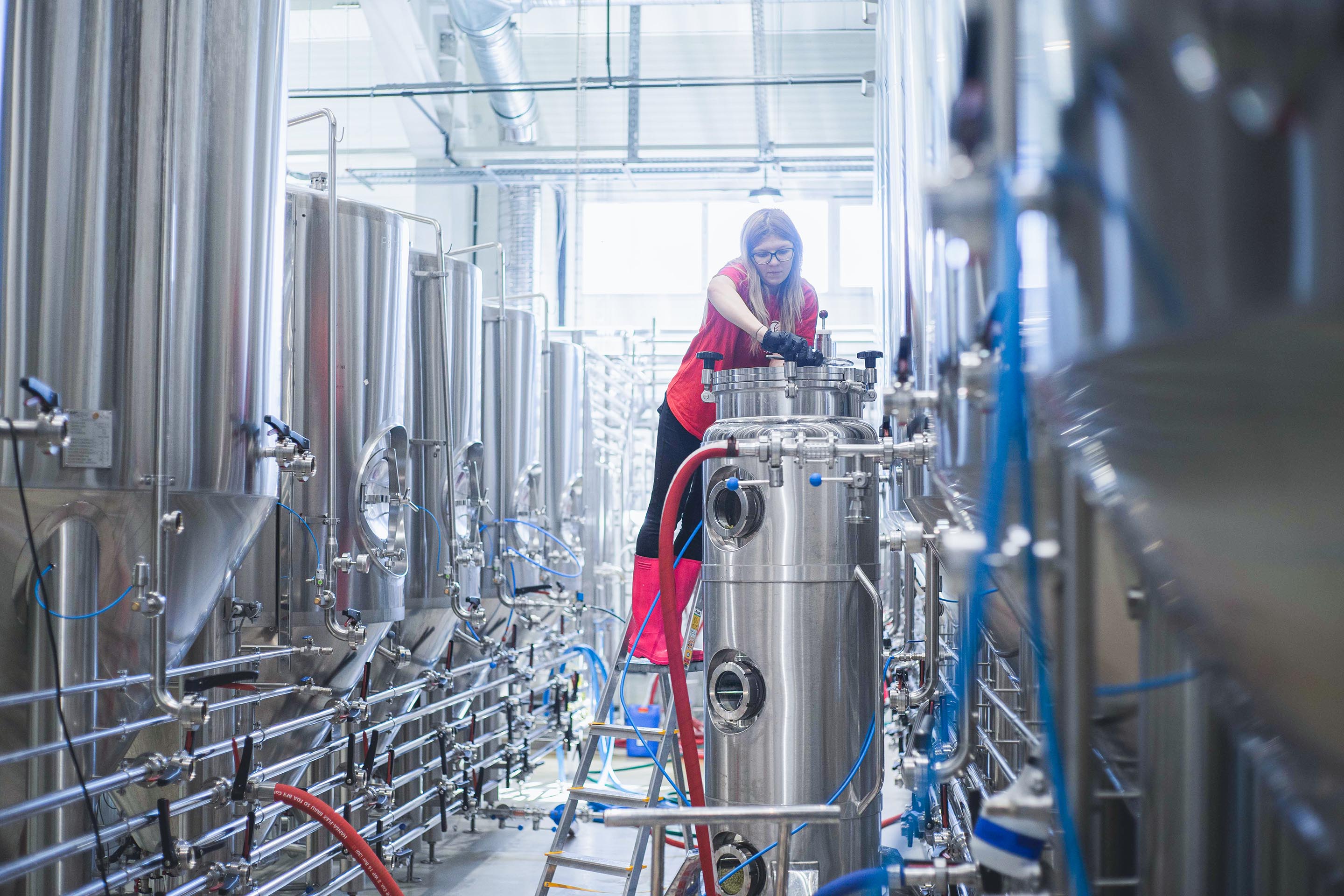 For further information, order, pre-order please send email to gergo@monyobrewing.com; or rendeles@monyobrewing.com.