"When it turned out that the job was at MONYO, there was no question for me that I was in." - interview with Ádám Hegedűs
20 Apr '21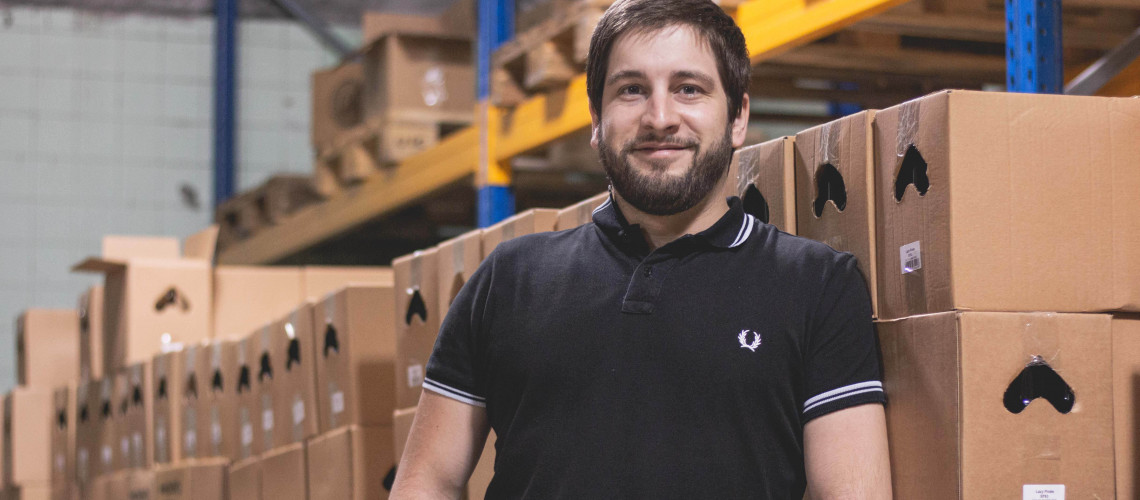 Posted By
0 Comments
1993 Views
News
Our next interview subject is Ádám Hegedűs (going by the name Hege), treasure of the warehouse.
Hi Hege, let's jump right in!
How did you get into the craft beer industry and MONYO?
It was January 2016 when I had just got back home from a London adventure. I was running out of money when my brother told me that a friend of his was snowed under and looking for somebody for a part time job. When it turned out that the job was at MONYO, there was no question for me that I was in. I've had a good relationship with beer before, but honestly, I never thought of dealing with it for a living before. I felt immediately that the atmosphere was impressive. Anyone who has ever set foot in the craft scene or knows some people from any craft breweries, knows what I'm talking about. I knew right away that I wanted to be part of the team, so I learned to operate the bottling system and tried to push it as much as possible. It was rewarding, because in April Anti asked me if I wanted to be a fix member of the brew crew and the rest is history.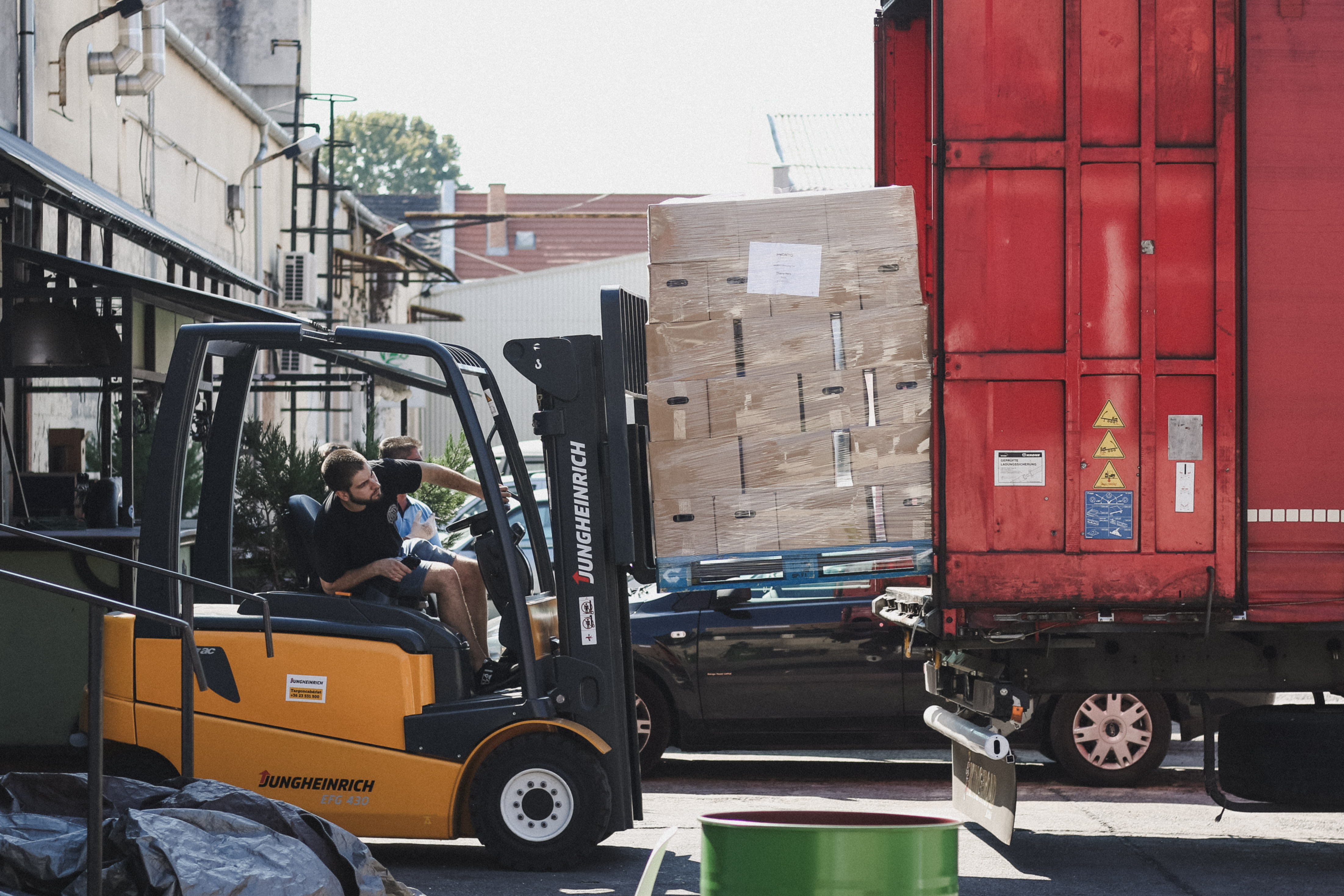 What is your job at MONYO?
I am currently responsible for managing the warehouse, I handle orders and schedule them, keep good relationship with the suppliers, ride the forklift, do the stock-taking..., etc. I walked through the ladder of success, I started with bottling like most of us and then learned the process of brewing as well. Looking back to where I started, it's safe to say I came a long way , thanks to the everyone here at MONYO. My secret goal is to make the warehouse my little empire in the long run.
What are your favorite craft pubs and MONYO beers?
The non plus ultra will always be MONYO Tap House. It has a unique, inimitable atmosphere, that reminds me a bit of Cafe Piano in Zakopane, and it is supported by an amazingly good bartender team. For second, I would like to say MONYO Grand, but unfortunately this is overwritten by the pandemic. But there is no need to worry: the MONYO Taproom, and MONYO Land will be soon ready to open - it will be beautiful, and I believe there will be other MONYO places in the future.
Right now, Lazy Pirate is my favorite, but I like Dead Rabbit and Sour Rise as well. I'm also looking forward to have a core-range New England IPA, which is an old desire of the team.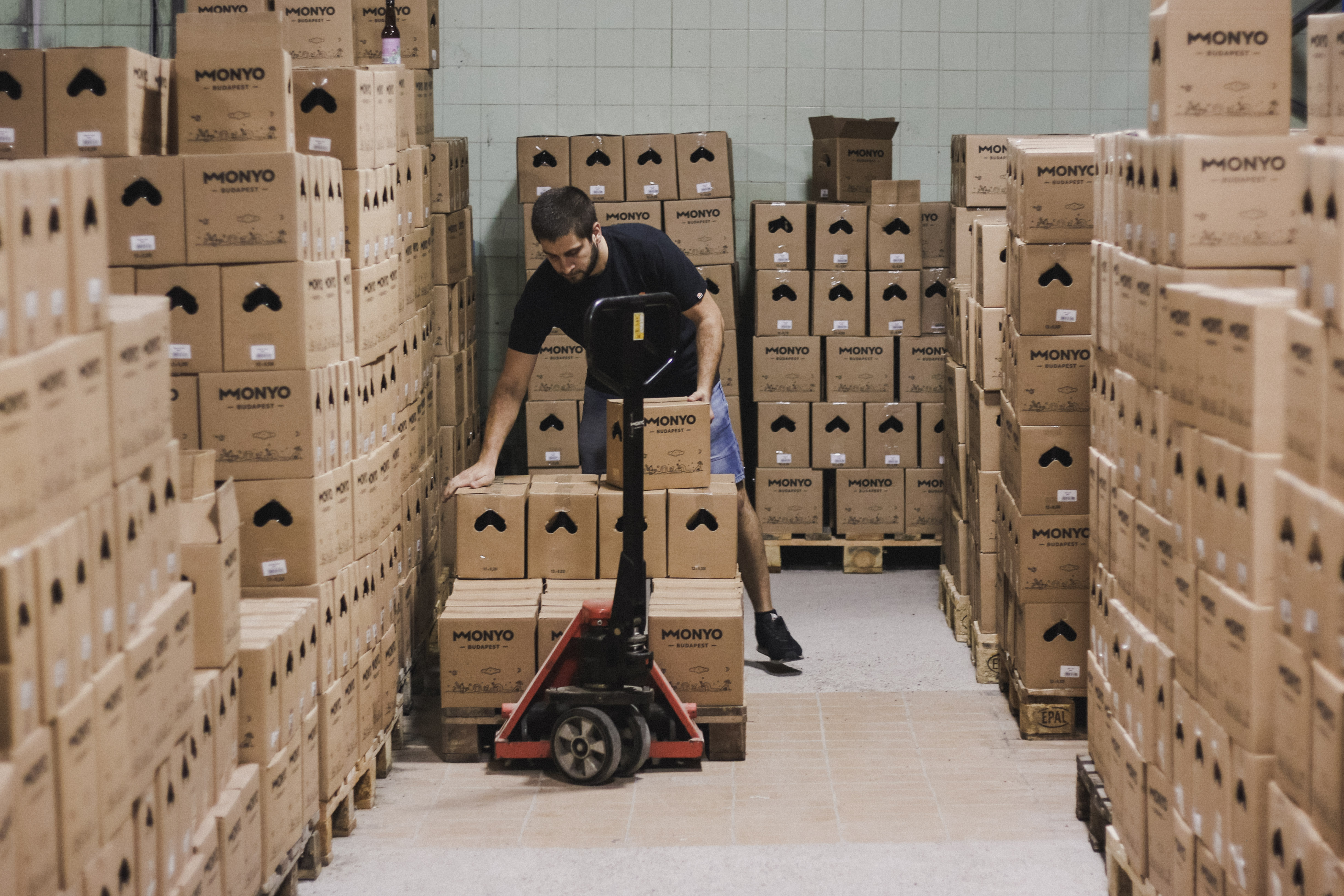 What do you leave in the old brewery? How did you contribute to the success of MONYO?
I leave a piece of my heart in the Főzdepark (sztem nem kéne lefordítani). The atmosphere of Maglódi út is amazing, awesome people work in the neighboring breweries as well. I think it is really great that there are competing breweries working side by side and help each other in everything when needed. Yeah, that's craft for you!(kollokviális)
I did a lot of work in the background, which's not necessarily spectacular, but the brewery wouldn't work without it, I think. Or I could also mention the 5th MONYO birthday beer, Black Label, which has my name on the label next to Anti as brewers of the beer.